Clear Polycarbonate Threaded Plastic Post & Screw
Clear polycarbonate fastener sets consist of a female-threaded post and a slotted-head 8/32 thread cap screw. Also referred to as Binding Posts or Chicago Screws, typical uses include binding rigid or flexible plastic, leather, swatch book fabric & paper, key cases, etc.
When installing binding posts, we recommend drilling a ¼" diameter hole, then installing the post and screw, using gentle pressure to avoid stripping thread.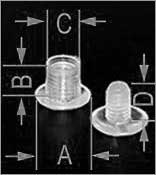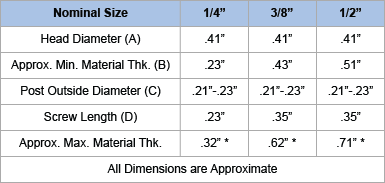 *Assuming two full turns on threads