Chemcast Acrylic Sheets
Chemcast is a leading manufacturer of cell cast acrylic sheets. TAP strives to carry only the highest quality acrylic sheets, and Chemcast meets those quality standards.
Chemcast General Purpose
The name of this product line is referring to a wide range of applications that covers various market segments, such as POP displays, signs, promotional articles and construction, among others.
Some of the characteristics of these products are their physical, mechanical and chemical properties like lightweight, resistance to a wide chemical products range, optical clarity, high gloss and stability to outdoor exposure.
Introduction
What makes Chemcast acrylic sheet notably different is:
Chemcast is the only high-quality acrylic sheet that can provide you with short runs capability and color selection to fit your specific needs.
Chemcast is the product of a vertically integrated industry that has been manufacturing cell-cast acrylic sheets for over 30 years; this includes full control of raw materials
Quality control and product reliability are also an integrated process. Both are scientifically applied and carefully monitored throughout the entire process.
Description:
Chemcast is a cell-cast acrylic sheet with outstanding optical properties. Additionally, it offers lightweight, chemical resistance, and excellent outdoor stability. Chemcast cell cast sheet provides superior physical and mechanical properties that enable easier processing than an extruded sheet. It is available in clear, white and a myriad of colors.
Chemcast is used in a wide variety of applications: signs, POP material, displays, furniture, framing, skylights, shower doors, enclosures, windshields, award trophies … imagination is the limit.
Features:
Optical clarity (92%)
Lightweight
Good Chemical Resistance
For Indoor/Outdoor Use
32 standard colors carefully matched to market specifications
TAP offers Chemcast acrylic sheets in Clear , Super Thick, Translucent/Opaque Colors, and Transparent Colors .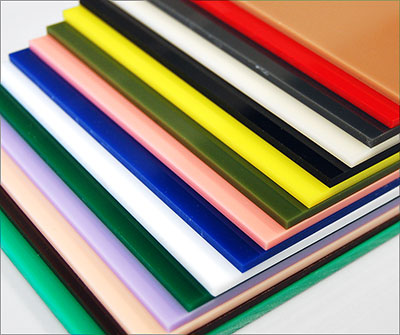 Colored Cast Acrylic - Chemcast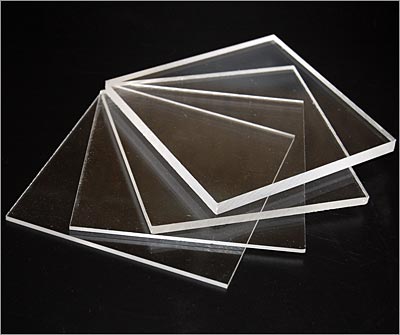 Cast Acrylic Clear - Chemcast GP Acrylic Sheets