TAP Plastics: STOCKTON, CA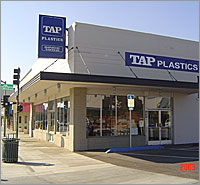 Same Day Delivery Available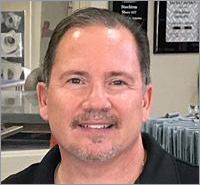 Manager: Domenick Mondo Jr.
Dom has been with TAP since August 1980.
___________________________________________
Over the years I've dealt with this store several times with small projects, never something this important to me. So when I went in to see Melissa with a cardboard sample of what I wanted my Indian motorcycle windshield look like, she assured me that I wasn't asking for something that hadn't been done before. She listened patiently and then expertly deciphered what I was trying to convey so that the guys in back understood. My windshield was ready as promised and I was TOTALLY overwhelmed with the finished product! These guys are true craftsmen and I highly recommend their work! I promise you won't be disappointed!
Yelp review from Mike L.
Woodbridge, CA
October 4, 2019