TAP Plastics: SAN LEANDRO, CA
3011 Alvarado Street
San Leandro, CA 94577
Email: tap10@tapplastics.com
Open: Mon-Fri 8 to 6, Sat 9 to 5.
Phone: 510.357.3755
Fax: 510.357.4761
Manager: Russ Miller
Email: manager10@tapplastics.com
Russ has been with TAP since July 1980.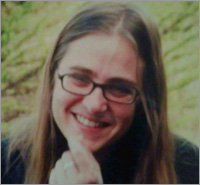 Asst. Manager: Gretchen Skillman
Gretchen has been with TAP since December 2011.
_______________________________

I stopped by TAP yesterday with a simple project that I could have done myself, or had then cut and bond for me. Gretchen was there to help. She gave me an estimate, paused, then took the part out of my hand. "This is really simple, so let me just take care of it for you!" And so she did!! Who has to pause and think about declining an offer like that? Not me! GREAT customer service!! Gretchen is the best! Thank you.

Yelp review from
Sheldon G.
San Leandro, CA
July 11, 2019.