TAP Plastics: San Leandro, CA

Courier delivery and UPS shipping available.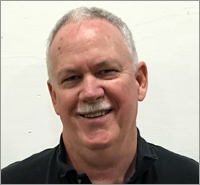 Manager: Russ Miller
Russ has been with TAP since July 1980.
___________________________________________
The entire staff is incredible! I have been coming to TAP for different projects for the last ten years. Every single time anyone who has ever helped me has been so helpful, kind, and generous. They are never annoyed by how many materials I need to look at or how many questions I need to ask to get the best results for my projects. And not to mention what a well of knowledge they have. Recently, everyone has been safe and wearing a mask. I just wanted to give TAP a huge shout out for being such a fantastic local community store for so long in the Bay Area. Thank you, TAP!
Yelp review from Ana F.,
San Francisco, CA
September 10, 2020