TAP Plastics: SAN JOSE, CA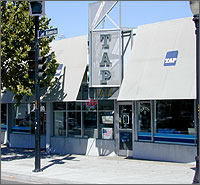 Manager: Jeff Mullen
Jeff has been with TAP since October 2013.
Asst. Manager: Jeremy Palmer Jeremy has been with TAP since February 2020.
Second time coming here and boy do I enjoy the welcoming feeling I get here. Everyone who shops here are friendly including the workers. Nikki who helped us today was patient with us as we took a little longer telling her the dimensions of what needed to be cut. When we had questions about the measuring; Nikki was very helpful and helped us through. She checked in on us while we had to wait roughly 15-20 minutes- which didn't seem like that long since we were also looking around the store and having fun with the photo props they had set up. Very well organized, clean and variety of items inside the store. Should just go check it out yourselves! Parking is in the back, but be careful of the dip if your car is low. There's a back door entrance as well as a front door entrance, so you don't have to walk all around (which I accidentally did the first time I came here.)! There's a bathroom inside the store, but you would have to ask to use it since it is located in the back where they work.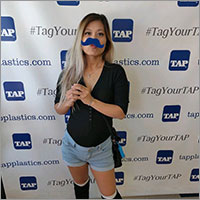 Yelp review from Carrie N.
San Jose, CA
July 29, 2019