TAP Plastics: SAN JOSE, CA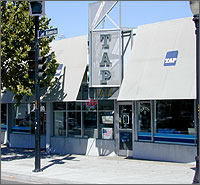 Manager: Jeff Mullen
Jeff has been with TAP since October 2013.
___________________________________________
I like to acknowledge excellent customer service when I receive it. I placed a very large order (a whopping $13) for a custom cut and routed insert for a project I am putting together. My order was ready when promised, however when I got home, it didn't quite fit, as it was off by about 1/16th of an inch (well within their stated tolerance). I took it back, they fixed it for free, while I waited, no questions asked and now it fits perfectly. I really appreciate it guys! I have had nothing but good service from this location and I would definitely recommend.
Yelp review from Mike W.
San Jose, CA
July 31, 2020