Greenhouse Project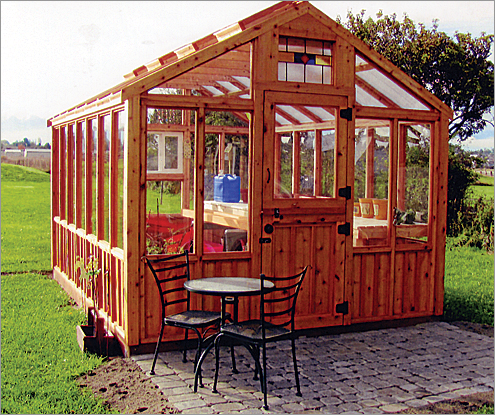 This handsome 14' x 10' x 9' green house was designed and built by David Pabis, a customer of the Lynnwood, Washington TAP store. The frame and lower third of this structure are cedar wood, with the walls being cedar framed 2' x 4' x 1/8" clear extruded acrylic.

The 9' pitched roof is framed with panels of clear twin wall with 8 vent doors that are able to automatically open when needed. A dutch door of cedar and 1/8" acrylic opens into a spacious and efficient area.

For anyone interested in this beautiful building, please contact David Pabis at (425) 350-2484.