Doby's Going to School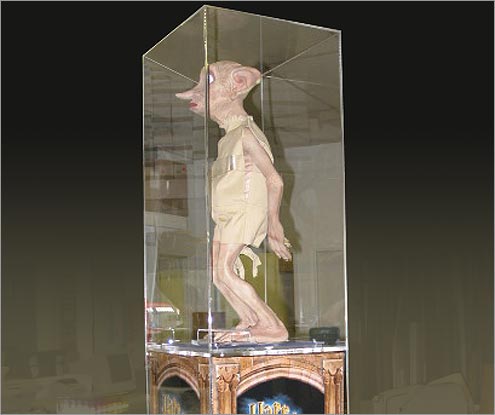 Doby, the house elf from Harry Potter's Chamber of Secrets, is going to school. The Stockton Unified School District will be showing Doby around the district. Concerned about the children's handling of this valuable memorabilia, Virgil Rodriguez of SUSD had our Stockton store create this custom case. Made of 3/16" clear acrylic, the sealed box, the stand is 1/2" clear acrylic, with a base of 1/2" clear acrylic. The box dimensions are 51" high, 15 3/4" width, and 14" deep.
Acrylic Case: $280.00.
Do you have a project? Unable to come to a TAP store?
Email
us for custom fabrication service, or call: 1-888-827-7330.