Cut to size orders are cut with table and CNC panel saws and have a cut tolerance of +/- .060". Plastic sheets have a thickness tolerance of +/- 10% and can have thickness variations throughout the sheet. Cut to size items cannot be returned for a refund or exchange.
Sheet sizes, colors, thicknesses and products available on our website are just a fraction of what's available at TAP Plastics stores.
Cut to size orders are currently taking 1 to 2 days (M-F) to process.
Visit your local TAP Plastics store where cut-to-size orders often take less than five minutes, start to finish.
King Hy-Pact® is the super tough industrial polymer sheet that is environmentally stabilized with excellent physical properties. Tests have shown after 2,000 hours of UV exposure King Hy-Pact® outperforms both UV stabilized HDPE and UHMW with superior toughness in wear resistance, flexibility, and high-impact strength.
King Hy-Pact® has a clean white color with a smooth, non-skived finish for better material flow. King Hy-Pact® is produced in K-Stran™, our advanced proprietary manufacturing process of quality sheets with tight tolerances and custom widths up to 60". Applications include, but are not limited to, food processing chutes, star wheels, fabricated parts, snowplow blades and dock fenders. King Hy-Pact® is the smart choice for many high abuse applications requiring superior properties, excellent flatness, and a smooth surface while providing significant cost savings compared to UHMW.
King Hy-Pact® Polymer Sheet technical data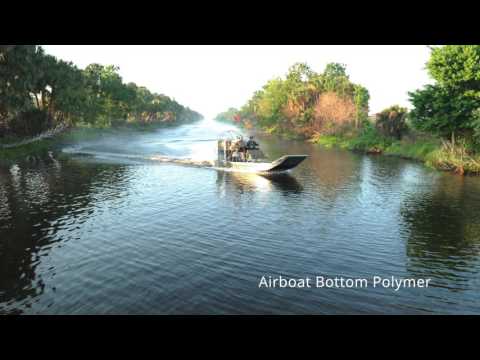 The best plastic for super tough applications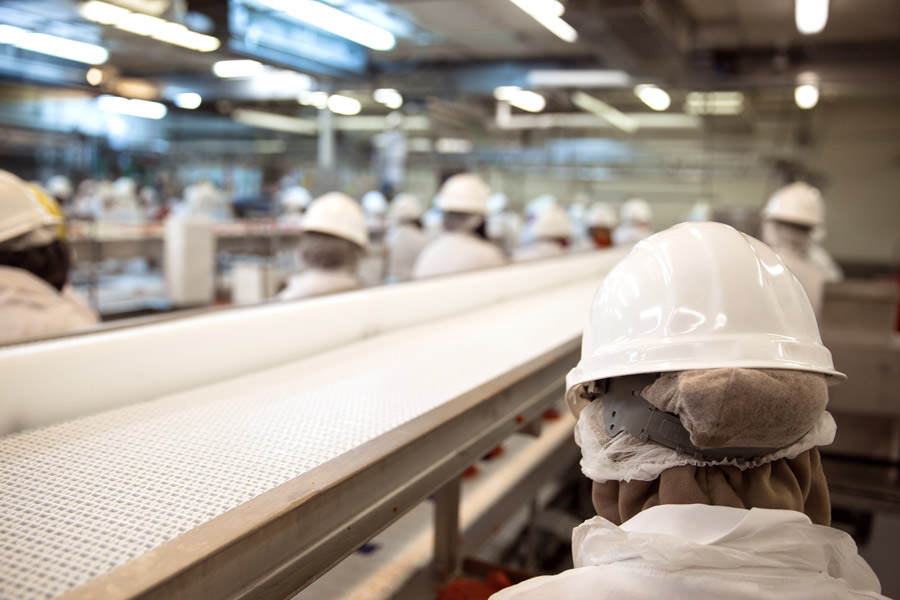 Like UHMW Polyethylene, King Hy-Pact is often used in the food and marine industries because the super tough industrial polymer sheets repel both moisture and bacteria. King Hy-Pact enhances the performance and efficiency of the food industry by streamlining its processing and packaging. Machine parts operate clean without contamination, lubricants, rust or corrosion. The surface is easy to clean and resistant to harsh chemicals as well as being water resistant. Wear guides and conveyor wear components can be manufactured in custom colors and thickness to help each step of the processing stand out. King Hy-Pact is more cost efficient than UHMW and can be machined for use in many high abuse applications as seen below. Black King Hy-Pact is also available as well as custom cut-to-size variations.
This high abuse industrial plastic is good for many outdoor and indoor applications such as:
Industrial Bin and Mixer Linings
Chain and Belt Guides
Conveyors, Chutes and Guide Rails
Dock Fenders - you need a strong surface to prevent damage
Snow Plow Blades - King Hy-Pact will make it last
Food Processing - the smooth surface and superior strength and cleanability are perfect for food processing chutes incl. Meat and poultry processing
Gears and lubricating disks - anything that requires high use and abuse
Low Temp. Applications - such as use in a deep freezer
Machine Parts, fabricated parts
Material Handling - the non-skived surface allows for increased material flow
Sprockets, Washers, gaskets and split bushings
Star Wheels for vehicles
Truck Bed Liners and Cargo hold liners for rail cars
What is the difference between King Hy-Pact (VHMW) vs UHMW and HDPE (High Density Polyethylene)?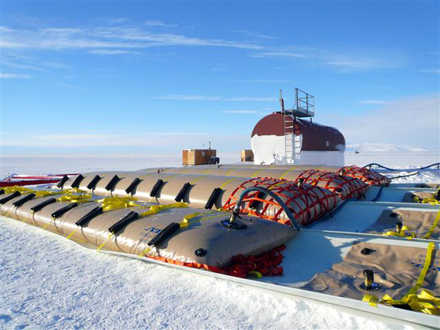 Ultra High Molecular Weight Polyethylene (UHMW) and Very High Molecular Weight Polyethylene (VHMW) are similar in some ways but UHMW is more expensive and doesn't have all the qualities of King Hy-Pact (VHMW). King Hy-Pact out performs standard UV-stabilized HDPE and UHMW because it has been engineered to possess an unmatched toughness in impact strength, wear resistance and still maintains flexibility. Our high impact strength polymer is available in opaque white or jet black. It maintains its smooth finish over a lifetime of use and is FDA and USDA compliant as well as NSF approved for use in industrial food applications. King Hy-Pact has a tighter thickness tolerance than UHMW, is extremely flat with low stress and has good abrasion resistance.Depending on your exact project specifications one or both of these materials may be right for you. UHMW has long been the choice of those who need something stronger than HDPE but King Hy-Pact VHMW now fills the void that exists in between the two previous options and it is more cost-efficient and even more durable than UHMW.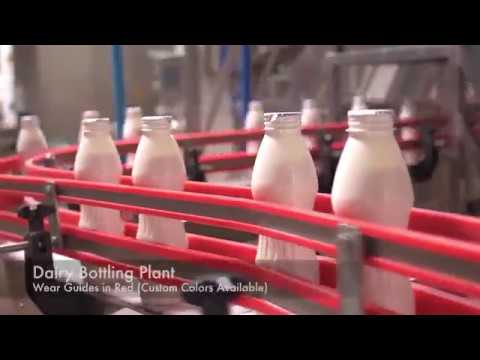 Why do I need a high impact or high abuse rating on the industrial polymer sheets for my project?
One reason that you may need to consider using a high abuse industrial plastic is that you don't want to have to replace or repair the plastic during your lifetime. High abuse plastics such as King Hy-Pact require less maintenance than HDPE when thinking of repairing a surface over a lifetime of use. Looking at the tests that have been done comparing high abuse King Hy-Pact to other strong polymers it is clear that as wear resistant as they are both engineered to be, King Hy-Pact continues to come out of top after thousands of hours of exposure with less change in its flexibility and high-impact strength. A dock fender built with our industrial polymer sheet for example would continue to hold up through a lifetime of high impact collisions, as it should. If you know that your project needs to withstand weather, intense high use, abuse and impact look no farther than King Hy-Pact because it was designed for just that purpose. In addition to this, King Hy-Pact is more cost effective than UHMW plastic sheets - so you can save money and add strength.
What are the best boat fenders? Is King Hy-pact a superior alternative to other plastic boards such as UHMW sheets?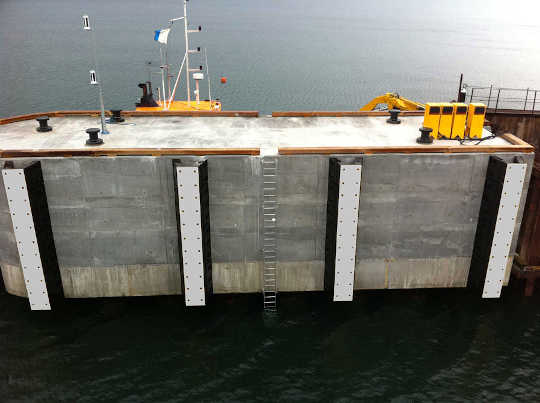 When choosing an industrial grade polymer for your marine project it's important to know a variety of factors about how you will be using the plastic sheets and how long you want your project to last. In the case of boating, a fender is an exterior bumper for the purpose of protection. A boat fender is used to absorb the energy of the boat coming into contact with a jetty, dock or another vessel when berthing. Fenders are used on all types of marine vehicles, from cargo vessels to a personal yacht for the purpose of preventing damage to vessels and berthing structures. When choosing a material to use as your boat fender, you want something that will be able to endure constant UV, moisture and high-abuse - a material like King Hy-Pact is most suitable for this application. Tests have shown that after 2000 hours of UV exposure, King Hy-Pact continues to surpass both UV stabilized HDPE and UHMW plastics with its exceptional toughness and resistance to wear.
TAP Video: How to cut plastic sheet
Check out our other HDPE plastic marine board products sold at TAP Plastics