King StarBoard - Marine Board HDPE
Cut to size orders are cut with table and CNC panel saws and have a cut tolerance of +/- .060". Plastic sheets have a thickness tolerance of +/- 10% and can have thickness variations throughout the sheet. Cut to size items cannot be returned for a refund or exchange.
Sheet sizes, colors, thicknesses and products available on our website are just a fraction of what's available at TAP Plastics stores.
Cut to size orders are currently taking 1 to 2 days (M-F) to process.
Visit your local TAP Plastics store where cut-to-size orders often take less than five minutes, start to finish.
Do you frequently need building materials that you can use in applications where moisture resistance and cost-effectiveness are key? Marine HDPE (high density polyethylene) plastic sheets are perfect for many different marine applications - be it a small boat, a ship in a cruise line or a high-end yacht.
At TAP Plastics, we believe that thermoplastics are incredibly versatile and are pleased to offer a wide variety of HDPE sheets to suit your needs. StarBoard® is a marine-grade polymer material that is quickly becoming the industry standard because it can be used to fabricate a whole host of fixtures on boats of all kinds. Best of all, this marine substrate is made to maintain its color and finish for the lifetime of the boat. You can use table saws, drills, blades, and bits with our polyethylene sheets.
King HDPE Plastic Marine Board Features:
Made of the finest polymers available, using our proprietary K-Stran™ process for superior flatness and consistency.
Environmentally stabilized for harsh sun and tough marine environments.
Won't rot, swell, splinter or delaminate when exposed to humidity or water.
Precise tolerances ensure consistent color, thickness and density, even for special thickness gauges and custom order colors.
Easy to fabricate with standard woodworking tools and requires little or no finishing.
Available in eight standard colors to match or accent any gelcoat.
Unlimited custom/proprietary colors.
Durable matte-textured surface on both sides.
Easy to clean and never needs refinishing.
Edges finish cleanly and easily.
Forms easily for smooth curves.
Has passed the Federal Motor Vehicle Standard 302 fire test required for use in motor vehicles, including motorhomes.
Available in large sheets up to 54" x 96" or 48" x 96".
Custom sheet sizes available.
Shipped with a protective masking on one side.
Proven on thousands of boats and yachts.
Experienced boat builders and boaters know the King StarBoard® brand and trust it more than any other.
King Starboard® s the original marine-grade polymer sheet and the industry standard. It is a proprietary process called K-Stran™, the most advanced manufacturing process for superior flatness and consistency. King StarBoard® is environmentally stabilized to withstand the harshest marine conditions. It will not warp, rot, or delaminate when exposed to humidity or water. King StarBoard® is easy to fabricate with standard woodworking tools and requires little or no finishing.
Sizes: 54" x 96" full sheets or custom cut-to-size
Thicknesses: ¼", 3/8", ½", ¾", 1", 1½"
Colors: Black, Charcoal Gray, Dolphin Gray, Light Gray, Sanshade, Seafoam, Arctic White, White/White
Click Here for specifications on Deflection.
It is the buyer's responsibility to ensure the suitability of this material for use in individual applications. We highly recommend material sampling be done in support of any material selection criteria.
Custom Marine HDPE and its Applications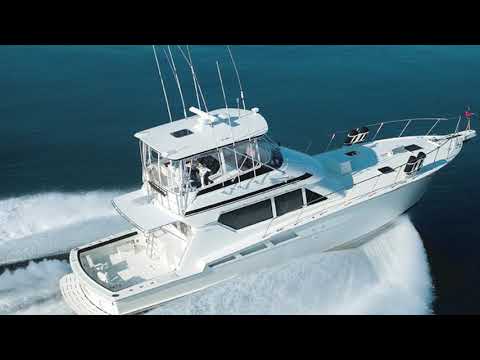 King StarBoard was the first of its kind on the market and our company is proud to bring you the highest quality marine polymer for a vast array of applications. The plastic sheets can be cut to any size to make a custom marine grade plastic surface. Applications include:
The bow pulpit or the area at the front of the boat consisting of boards or sheets of high grade, waterproof plastics - this is typically installed in U-shape but can be custom made for any boat
Counter tops, frames and trim - commonly used to replace wood
Marine furniture such as seating or seating components, benchs, tables, shelves storage chests or hatches and even bars
Grab rails and handles for safety and easier maneuvering
Tray tables
Fishing rod holders and cup holders
Hatches and Doors
Steps and Dock Boxes
King StarBoard® undergoes the most advanced manufacturing process to ensure flatness and consistency across all applications. We offer a wide variety of sheet sizes and thicknesses to choose from, as well as eight colors to match or accentuate any gel coat you decide to use in your boat restoration. Cut-to-size requests may take one to two business days to process, or you can visit one of our store locations to get custom HDPE plastic sheets in five minutes or less from start to finish. Our highly trained experts can promptly provide a quote for any cut-to-size request. Color accuracy can vary considerably on computer monitors and printers. If you have any questions about our StarBoard® selection or customization, please call (888) 827-7330 or email info@tapplastics.com to learn more or receive further assistance.
King StarBoard® Data Sheet
|
King StarBoard® AS Data Sheet
|
Working with King StarBoard®
|
Care and Maintenance
|
HDPE Chemical Resistance
|
Single Point Load
|
Conversion chart for fractions, decimals and millimeters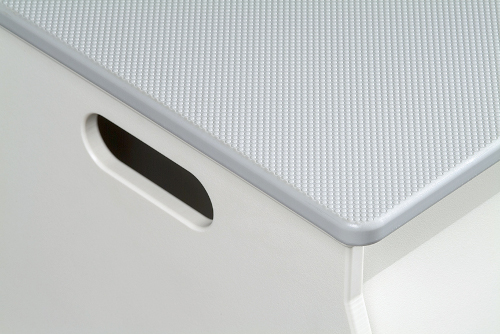 Why are HDPE marine building materials used in remodeling boats?
King StarBoard Marine grade polymer sheets are commonly used in boat renovation and creation because they are simply the best possible material. The marine (HDPE) high density polyethylene is manufactured with a premiere process making it perfectly flat and always consistent. In addition to being matte finish on both sides of the plastic sheet. It has gone through a process to withstand all levels of environmental exposure - it will last indefinitely through the sun, the rain, and all harsh outdoor conditions that come with sea-faring. Unlike other Marine board sheets, King Starboard will not react in any way due to exposure to water or prolonged sun exposure - this means it will not rot, delaminate, rust, etc. no matter how long it is exposed to humidity/ UV.
Which is better for prolonged outdoor use? King Starboard or other marine plastic board?
King StarBoard is the original and the best of all custom marine plastic sheets. It has been engineered for the precise purpose of replacing wood on boats and vessels. It was the first of its kind to offer such a foolproof solution to the average decay of wood when exposed to water and humidity at sea. This marine polymer sheet never needs any upkeep because it was made for marine applications and made to look at good as day one no matter how long you have used it. No painting or refinishing is ever needed. King StarBoard, StarBboard works like wood and is easy to fabricate with common woodworking tools and techniques. It forms easily for the smoothest of curves and has been proven in use for boats and yachts as the marine design board of choice. While there are lots of different marine plastic boards and brands to choose from you know you won't be going wrong if you choose King StarBoard, the original product to fill the need and the very best for outdoor use and marine applications.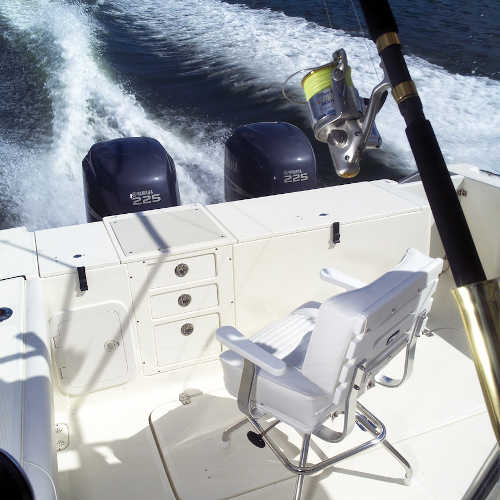 Welding King StarBoard®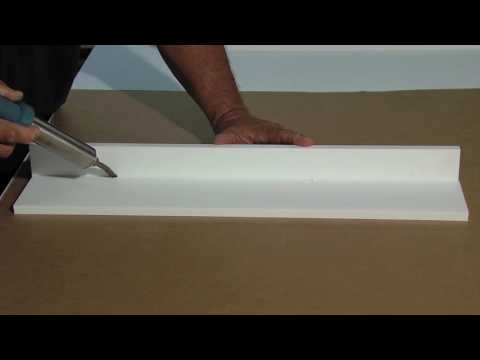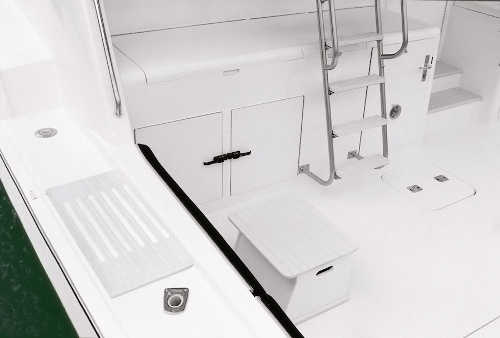 Should I replace the wood trim on my boat with superior custom marine plastics?
We recommend starboard plastic to replace the wood trim on your boat. Wood is known to warp, swell, splinter, crack and rot when exposed to harsh outdoor environments and the integrity of the wood is often compromised when it has been exposed to water/sun and just the common outdoors for long periods of time. Tap Plastics offers the highest grade marine grade polymer sheets available. It's a good idea to replace the wood on your boat before the problem gets too out of control. Our StarBoard Marine HDPE plastic sheets are the highest standard for all marine applications.
What's the best waterproof marine plastic for my boat components and furniture?
King Starboard marine plastic sheets are the best waterproof plastics for your marine applications. They are created to maintain their color and finish for the lifetime of the boat and they stand up to the harshest environmental factors. Waterproof is an understatement as these marine plastic sheets are made to withstand constant harsh conditions from wind, sun and sea. Cleaning does not have to be a chore - routine cleaning and/ or pressure washing is encouraged - using any cleaning product you wish - common detergents are most typical. To clean stains you can use bleach. To hide scratches furniture polish can be used. Besides the above cleaning there is virtually no other maintenance and the marine plastic sheets can be used for a variety of project applications that you may want to upgrade on your yacht. Overall, these StarBoard plastic sheets are custom, cut to size and come in 8 different colors - waterproof doesn't even begin to cover the benefits of using our hdpe marine building material on your boat or yacht.
TAP Video: How to cut plastic sheet