Toy Car Acrylic Display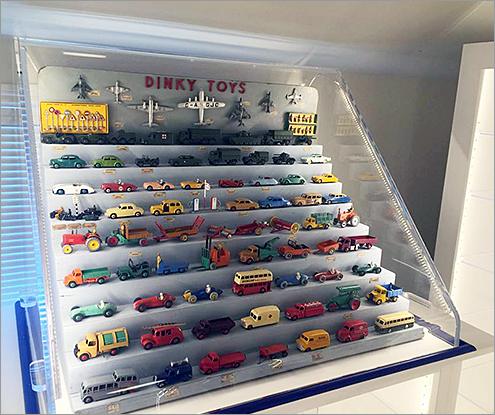 Our South Bay regional manager, Steve, recently shared a cool customer project: A customer from our San Jose store recently came into the store asking for help with using acrylic in custom made cabinets to display his impressive collection of vintage die cast toys. He needed doors, shelves and mirror on the back of the cabinets. After speaking with Jeff, he purchased ¼" pieces to act as doors, sliding door track, 3/8" thick acrylic for shelves and ¼" mirror. After some tweaking of dimensions, special cut outs on the corners and polished edges what you see if a spectacular display that would make any collector envious.

The customer said, "Jeff has been amazing. The entire crew has been amazing. The work is incredible and at a very reasonable price. I will be coming back in the future for some new cabinets I am working on." Thanks to Jeff and the San Jose team for another successful project!