Our bucket handle grips are an excellent solution for reducing hand fatigue, numb fingers, or arthritis pain. These grips spread the load onto more of the surface area of your hand, letting you carry heavy objects longer and pain-free. The grip will reduce the possibility of any arm, shoulder, or back pain or injuries. They are perfect for carrying buckets, pet cages, rope, twine and much more.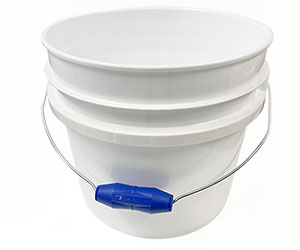 Connect the grips over a handle, as shown in the image above.
One-Time Use only. It will NOT come apart again if accidentally closed.