The perfect part of the utilization of mounting panels perpendicular from each other. You are able to have a through hole on one piece of material and allow a side grip on the other piece of material. Allowing you to do 2 vertical pieces or one vertical and one horizontal on the orientation of the piece.
Comes in Acrylic, Aluminum, and Black.
Click here for Technical Drawing.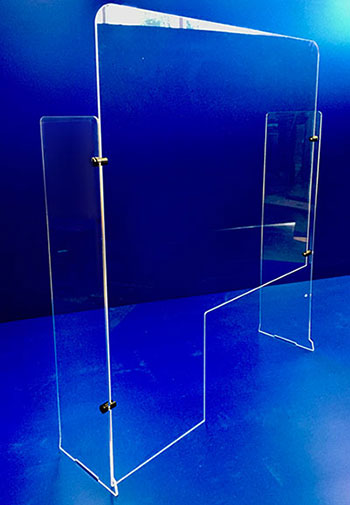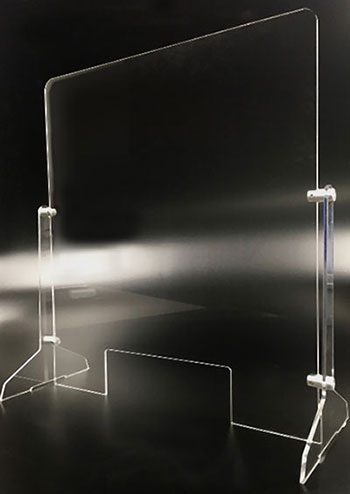 Sneeze guards, partitions and barriers can be made using Fork Standoffs and cut to size acrylic up to 5/16" thick. They can be made in many shapes and sizes with side supports of all shapes and heights. The side support needs two 1/4" holes for the fork standoffs to mount them to the center panel.