Rolls will be shipped as one continuous length.
Clear Vinyl Rolls & Sheets By The Yard
Vinyl sheets are so handy around the house that it is difficult to name all its uses: protect a tablecloth -cover it, protect a mattress - hide it, replace screen inserts in screen windows, and doors when the cold weather arrives, protect your entryway on a rainy, muddy day-its easy to rinse clean. Our .030 vinyl has UV inhibitors for better outdoor weather resistance. Common uses include:
Porch enclosures
Patio curtains and windows
Safety barriers
Boat enclosures
Green houses
Chicken coops
Protecting furniture from spills and wear and tear
Thickness Guide for Flexible Vinyl Rolls
| Gauge | Uses |
| --- | --- |
| .004" | Good for table covers, sneeze barriers, bulletin board covers, shower curtains, dust covers, craft projects and more. |
| .010" | Table covers, sneeze barriers, covers, and smaller porch windows when used with a spline. |
| .020" | Heavy duty covers and mid-size porch windows and greenhouse windows when used with a spline. |
| .030" | Good for porch and greenhouse windows when installed with staples. It's thickness helps retain more heat. It's great for all sorts of project around homes, boats and RV. |
Vinyl Patio Covers and Enclosures
As temperatures drop in the fall, vinyl sheets are an effective way to enclose porches and protect from the elements. Vinyl sheets made into windows and barriers is one of the most cost effective, efficient, and field proven methods available to help save energy. Our vinyl sheet reduces the loss of heated or cooled air through an otherwise open window or space while also improving comfort and safety.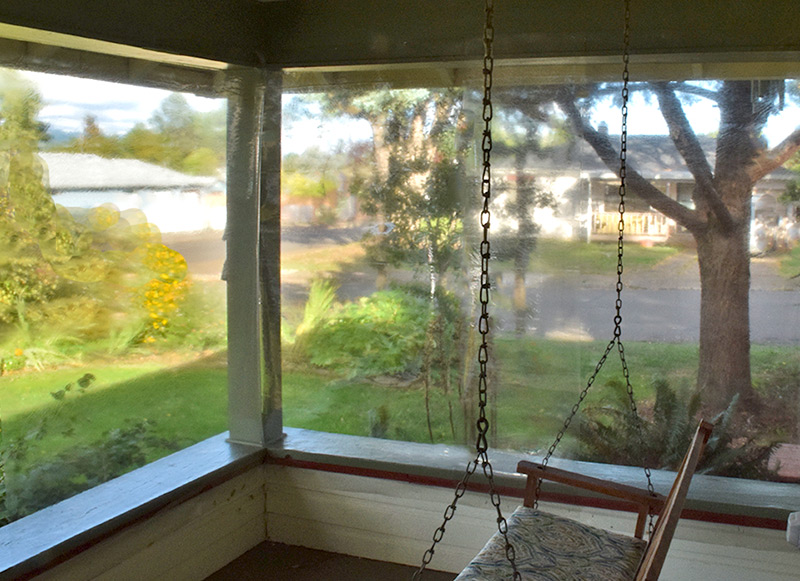 Isinglass for Boating and Marine Windows
Clear marine vinyl is often called Isinglass especially when used for boat windows.Today our modern brands offer advanced technology in the vinyl window industry. Unlike isinglass of the past, the vinyl we carry is press-polished, which is a manufacturing method of taking two layers of material and pressing them together between highly polished chrome plates. This process produces one thicker polished sheet of the most optically and consistently clear window vinyl. Outdated isinglass material was at risk of yellowing, hazing, peeling and turning brittle over time. The clear vinyl we carry at TAP Plastics will hold up to years of use while retaining its exceptional optical clarity and durability.
Flexible Vinyl Sneeze-Guard
Clear vinyl is also effective for use as COVID-19 protection barriers. Hang it from the ceiling for a flexible, inexpensive way to keep your employees and customers safe.
Vinyl Greenhouse Sheeting
Waterproof vinyl sheets are often used for greenhouse enclosures. When creating an enclosure or greenhouse you can hang the vinyl vertically or horizontally. Most common is to hang the vinyl sheets vertically, running the sheets up and down, which has the advantage of making the sheets easier to handle and store. The main downside to installing vinyl vertically off the roll is that there are more overlapping seams. Hanging the clear vinyl horizontally (sideways) with allows the weight of the vinyl to be more evenly distributed while it hangs.
Instructions For Handling Clear Vinyl Rolls
Vinyl material, whether sold in sheets or a roll, will often shrink over a given time period. It is advised that you unroll the roll slightly and let the material rest overnight before measuring and cutting to give the material a chance to slightly relax and shrink. Some rolls of vinyl will come packaged with paper between each layer to keep the plastic from sticking. Be sure to remove the paper and do not store the roll with this paper long term as it can cause the vinyl to become foggy and distorted.