These sneeze guard connectors and hinges, made of clear extruded RPVC (Rigid PVC), will make life easier for anyone needing to create a quick, lightweight sneeze guard option that can be portable or permanent. They are lightweight and durable.
Product Information:
Base Channels can be used as a cardholder alone or with the rest of the system.
The system has Base Channels, Hinges and Corner Pieces.
Base Channels have peel and stick adhesive.
Hinges can join two pieces to create a book type shape.
Multiple hinges and panels can make a Shoji screen design.
Corners create a ridgid right angle and can be used to create a simple booth type structure.
Soft grippers, inside the channel, will hold the material in place without glue!
These pieces are perfect for creating a simple barrier between classmates, coworkers, or patients.
Technical Drawings: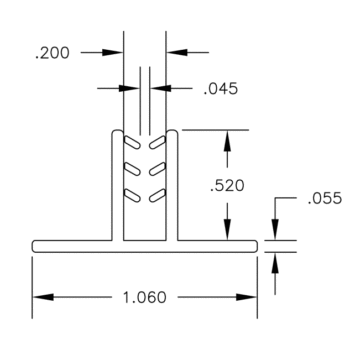 6-ft T Base for 1/16"-1/8" w/ Adhesive (H333)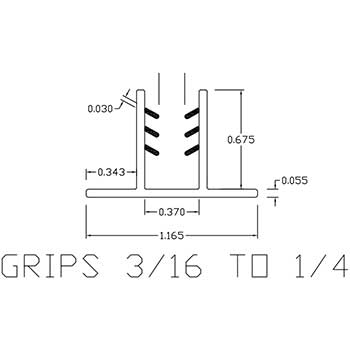 6-ft T Base for 3/16"-1/4" w/ Adhesive (H226)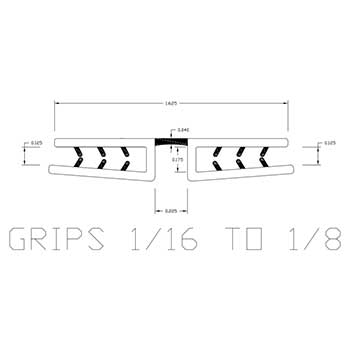 6-ft Living Hinge 1/16"-1/8" (H358)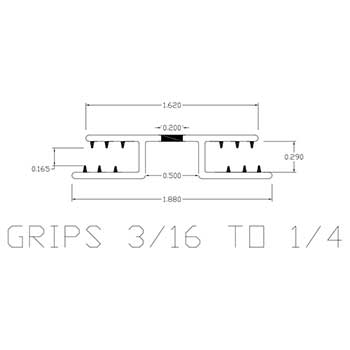 6-ft Living Hinge 3/16"-1/4" (H356)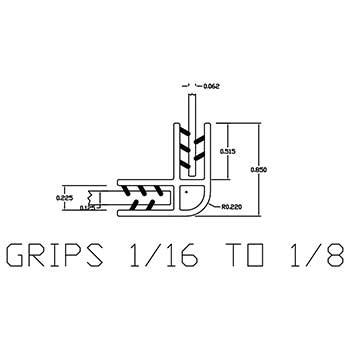 6-ft Corner Moulding 1/16"-1/8" (H354)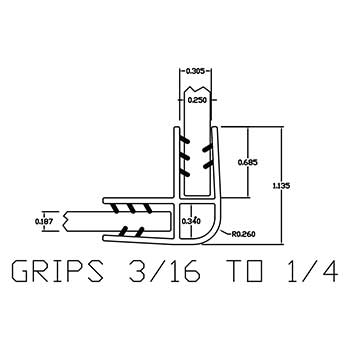 6-ft Corner Moulding 3/16"-1/4" (H357)
NOTE: If 6' OVERSIZE is selected, an additional S/H charge will be added to your invoice. If specific lengths are needed, please make a notation in the Comments/Instructions form in the checkout page.
If "other" is selected from drop down for cutting, a labor charge may apply. We will contact you with pricing after we receive your order.
UPS applies the fee to any package exceeding 48" however, they require a minimum of 2" around the product to reduce any possible damages.
Video for making a barrier using living hinge component/connector.