Coat-It Epoxy Sealer with Kevlar®
A waterproof epoxy sealer for aluminum, steel, fiberglass, wood, and concrete. Apply with brush, roller, or squeegee. The 10 mil prime coat is flexible and non-shrinking in one application. Pot life of 30 minutes. Cure time: 10 hours @ 70°F. Use above or below the water line. Use with or without fiberglass reinforcement. Coat leaky ponds (cement or fiberglass). It creates a hard black surface that is scratch-resistant and durable.
• 2 lb kit covers approximately 20 sq ft.
• 8 lb kit covers approximately 80 sq ft.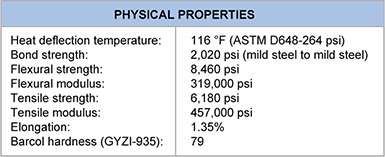 Click here
for Fiberglass Resin Comparison Chart.
TAP Video: How to use Coat-It Epoxy
This item is a shipping hazard and can only ship via ground delivery within the United States and Canada.