Same Day Delivery available using Roadie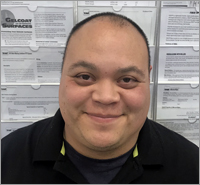 Manager: Enrique Ramirez
Enrique has been with TAP since September 2013.
Assistant Manager: Diego Leon
Diego has been with TAP since July 2015.
___________________________________________
"TAP Plastics employees totally understand safe shopping during the pandemic. I went to the front door, read the sign only one customer is permitted at a time, an employee comes to the front door to let me in when appropriate. Not one, but two employees acknowledged my arrival and told me it would just be a few minutes (which it was). When one returned to allow my entrance, I showed them a picture of what I had in mind; they found it for me, opened the door, asked me if I would like some hand sanitizer (sure!), I took a quick look at what they selected, it was correct, I paid and was out in about 5 minutes. Love them!"
Yelp review from Laurie G.
Palo Alto, CA
September 9, 2020

TAP Plastics Store Locations
TAP Plastics has 17 stores located in California, Oregon, and Washington