Same Day Delivery available using Roadie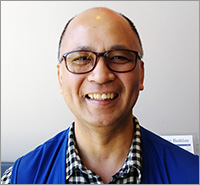 Manager: Roy Madriaga
Roy has been with TAP since July 2013.
Asst. Manager: Jacobo Geronimo
Jacobo has been with TAP since August 1987.
___________________________________________
What a great place! I needed to cover a window until it gets repaired. I brought in the screen, and they cut a plastic sheet to fit exactly the measurements of my screen. I wasn't in the store for 20 minutes. They also offered helpful suggestions for my project. There were also a few other items that I was happy to pick up (small plastic boxes and painter's tape).
Yelp review from Carolyn C.
San Francisco, CA
January 27, 2021

TAP Plastics Store Locations
TAP Plastics has 17 stores located in California, Oregon, and Washington
Memorial Day Monday, May 30 - Most stores Open 9:00-5:00 (San Leandro, Pleasanton, San Rafael, Tigard, Bellevue, Seattle and Lynnwood will be CLOSED)