HDPE Plastic Cutting Boards
We specialize in providing custom cut and large sheets of commercial-grade HDPE cutting boards.
Shop online to have it shipped, or pick-up at one of our retail stores near you.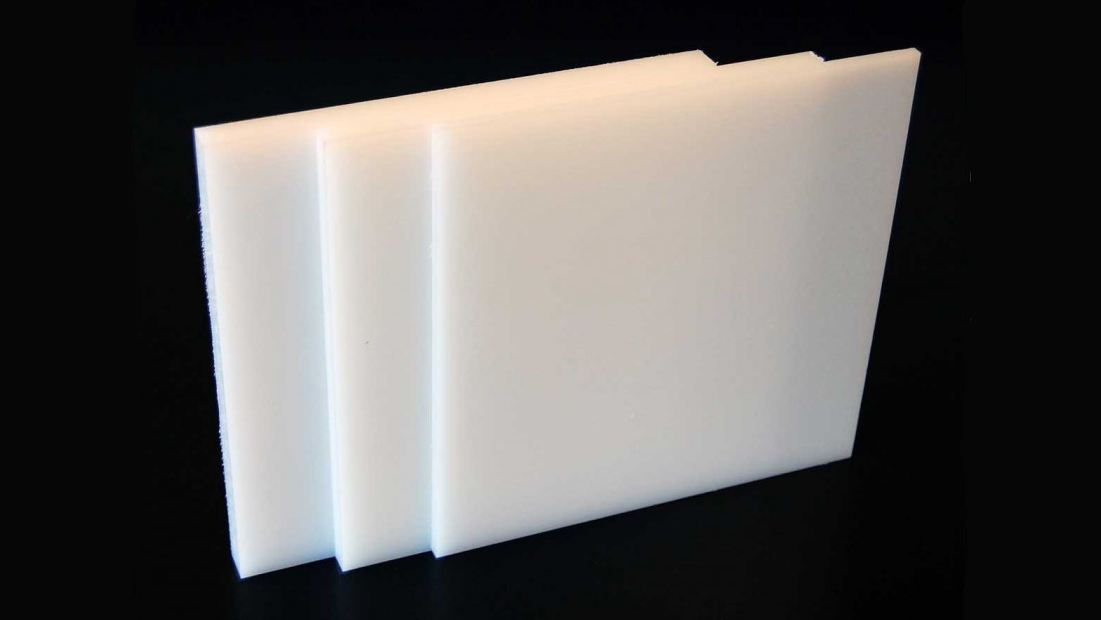 Custom HDPE Cutting Boards
Check out our selection of custom and cut-to-size high-density polyethylene commercial and industrial cutting boards. Our HDPE boards are an excellent choice for commercial and industrial applications, easy to clean and sanitize.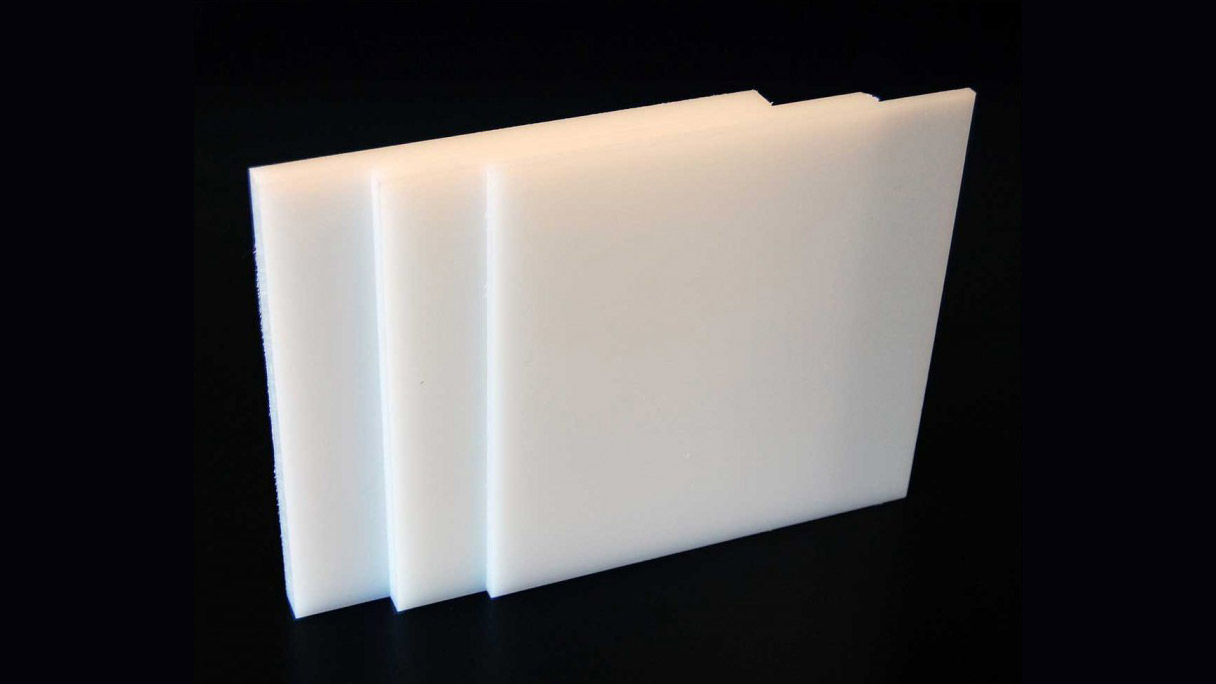 Custom HDPE Smooth Boards
Our natural sheets have a low coefficient of friction and can be easily cut, welded, or thermoformed for easy fabrication. Each cut-to-size sheet can be customized in width and length, and we can also add holes, radius corners, and rounded or routed edges for an additional cost.
---
Custom HDPE Cutting Boards for Commercial and Industrial Applications
HDPE (high density polyethylene) cutting board sheets are perfect for many different commercial and industrial applications. They can be cut to any size to make a custom plastic cutting board. High-density polyethylene plastic (hdpe) can be used in many applications namely:
Buffet lines, such as restaurant buffets, portable plastic cutting board stations for events
Butcher blocks in commercial applications such as a local fish market or meat counter
Consumer and commercial cutting boards for cutting food
Food packaging and preparation
Salad bars in restaurants or grocery stores
Other commercial and industrial food processing applications
HDPE is smooth, non-slip and is easy to clean. It does not harbor bacteria because it is high grade plastic cutting board, unlike wood or other materials can that become weakened by overuse or have splits in it which hold onto bacteria and can even mold. Our plastic cutting board material has a natural matte finish on both sides of the cutting sheet. We supply our HDPE plastic cutting sheets for any application that requires a high quality, long lasting cutting surface.
What is HDPE?
HDPE stands for high density polyethylene sheets. HDPE is a thermoplastic made from petroleum. At TAP Plastics we provide HDPE with commercial applications in mind and our best plastic cutting sheets are engineered for outstanding flatness and consistency. HDPE cutting board sheets are NSF listed and FDA approved making them perfect for commercial cutting board needs and safe for direct food applications. We produce custom sized high-density polyethylene plastic (HDPE) cutting boards in addition to the standard 24x24 plastic cutting board. HDPE comes in a wide variety of forms: black commercial cutting boards are commonly found in restaurant back room prep areas and white plastic cutting boards and cutting sheets are commonly found in front of house prep areas or buffet lines. You can bet that most industrial cutting surfaces in the USA are fabricated using HDPE cutting sheets made to the specifications of the area and the needs of the business. HDPE can be cut to any size and rounded at the edges to fit any commercial or industrial cutting board application desirable. When rounded, the edges are extremely smooth and splinter-free. HDPE is suited for interior applications.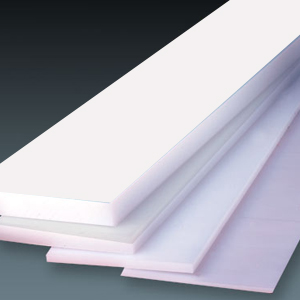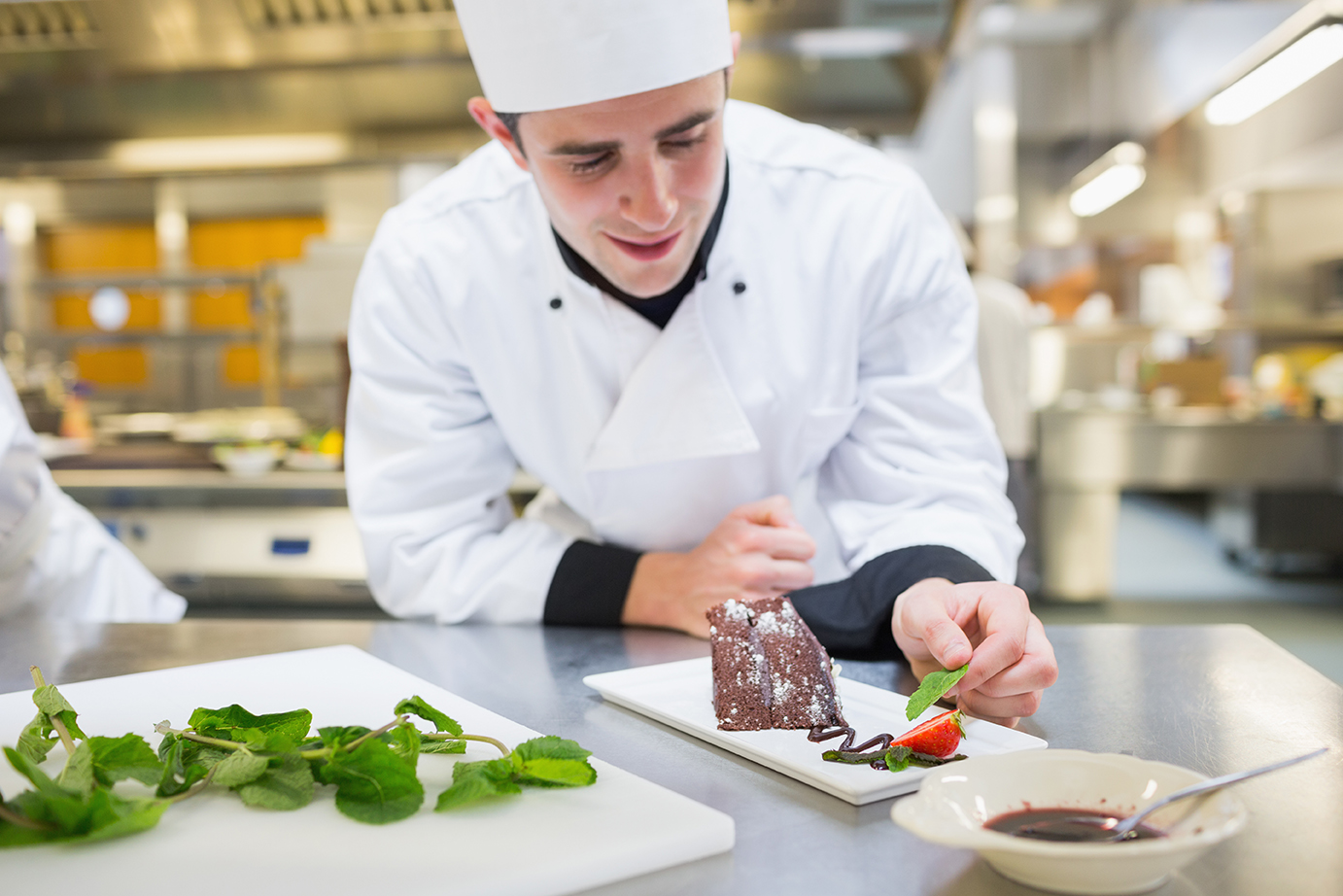 What cutting boards do commercial kitchens use?
HDPE cutting board sheets are the cutting boards used in all great commercial kitchens. The natural color of the polyethylene creates a sanitary look that is most desirable and even required for commercial food processing operations. The non-porous surface does not absorb food odors and is easy to maintain and sanitize. Industrial and commercial cutting sheets must be easy to clean because they are designed for such a high volume of use such as food preparation. As is standard operations for cleanliness in a commercial kitchen, HDPE plastic cutting sheets must be rinsed and scrubbed with a wire brush to remove any remaining food or stains after use. The plastic cutting board material with stand up to being rinsed with hot water, sanitized in a 10% bleach solution and then rinsed again in cold water. The white plastic cutting board is then ready to be put through the dishwasher cycle. It can be dried, but for best results remove the HDPE plastic cutting board from the dishwasher before the drying cycle and allow it to air dry.
What are the benefits of HDPE cutting boards?
We provide custom HDPE in either a smooth or textured surface. The textured HDPE is also known as kitchen cutting board. This textured HDPE provides superior grip. They are textured on both sides, easy to clean and dishwasher safe. This best plastic cutting board is FDA approved for food preparation and ideal because it does not dull knives and does not harbor bacteria. Think of your average wood cutting board with grooves along the edges. It is a hassle to hand wash so that eventually it may get thrown into the dishwasher with many kinds of bacteria sunken into the wood. Wood swells and cracks when subjected to hot water and high temperatures. There is no such worry with our high-density polyethylene plastic (hdpe) plastic cutting sheets. Flexible plastic cutting boards are a breeze to clean and maintain and don't warp, crack or lose texture. Our HDPE cutting boards can even be upgraded with an advanced antimicrobial technology for protecting the cutting board against stain and odor-causing microorganisms.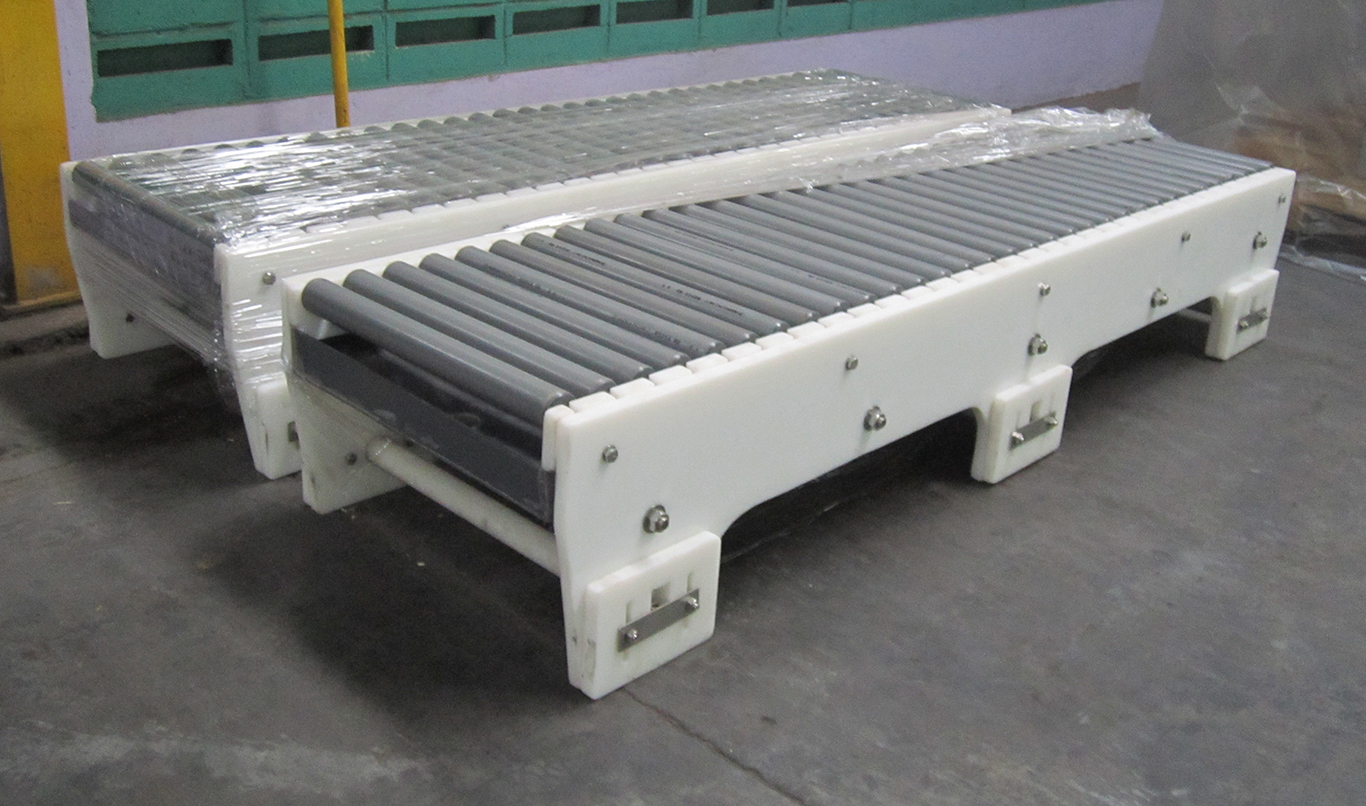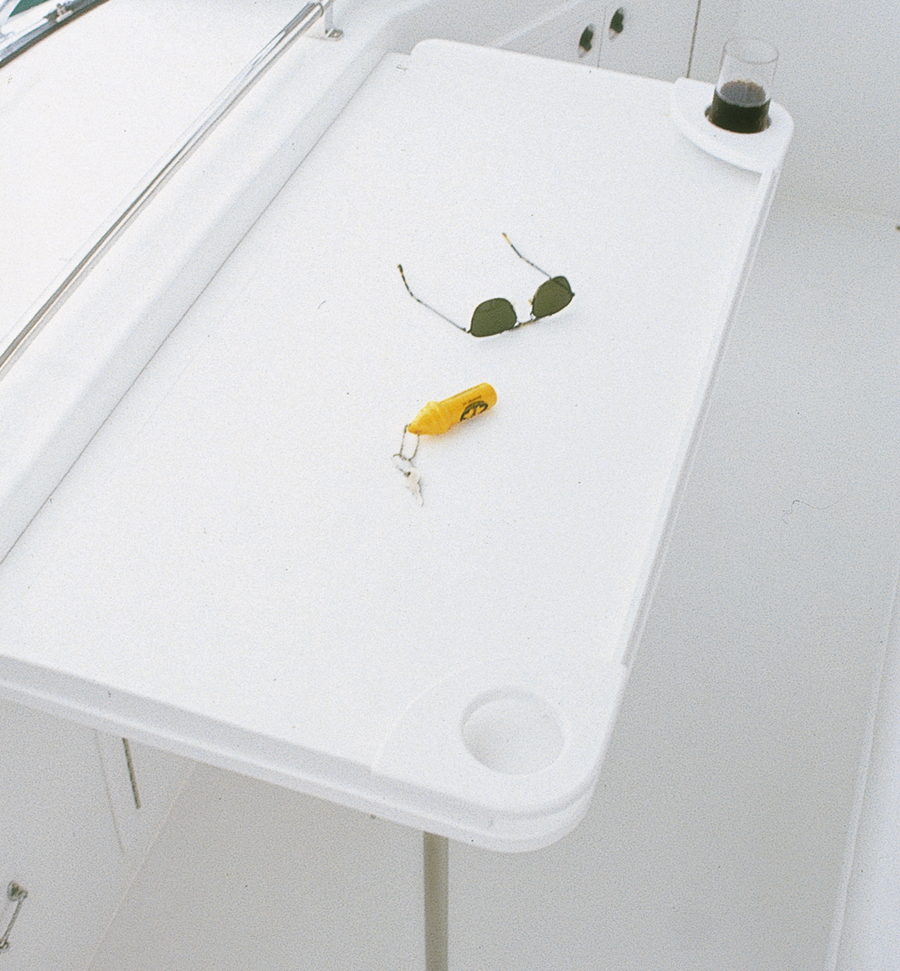 What's the difference between textured vs. smooth high-density polyethylene plastic (hdpe) sheets?
HDPE is not altered by chemicals, moisture, or impact which makes it ideal for such a wide range of applications. Smooth HDPE plastic can be used in educational applications such as binders, displays, and machined parts, or industrial applications such as livestock containment or tank linings for chemical tanks. Textured HDPE plastic is most commonly referred to as plastic cutting board and can be fashioned into any custom plastic cutting sheet - size and width determined by the consumer and the application. TAP Plastics can create custom plastic cutting boards of a variety of sizes and shapes, large and small. The texture is important because this way the HDPE is not slippery and becomes an ideal cutting surface.The boards are textured on both sides so they can be used on both sides and the texture prevents the users knife from going dull after repeated use. The non-porous surface of our commercial plastic cutting boards is perfect for food application where the smooth HDPE is technically food safe it would not be great for cutting or preparing food the way that our textured HDPE is.